High-Quality Hardware Solutions
At Nord Technology, we don't just sell hardware; we are your partners in finding the most robust and reliable hardware solutions. Our expertise spans from industrial PCs for business use to high-quality network equipment, advanced server solutions, and IoT management platforms.
Why Choose Us?
Quality Industrial PCs: We carefully select brands and products that meet our stringent quality standards.
Global Reach, Local Expertise: While our primary market is in the Nordic region, we deliver hardware solutions in Denmark and to businesses worldwide.
What Do We Offer?
IoT Gateways, Panel PCs, Displays: Our range is extensive and includes everything modern businesses need to stay competitive.
Network Equipment Supplier: We offer a complete range of network equipment to ensure your company's IT infrastructure is secure and efficient.
Comprehensive Support: We assist with configuration, installation, and software setup, and can also provide ongoing support and maintenance agreements.

Your Path to Tailored IT Success
At Nord Technology, we understand that every business is unique. That's why we specialize in offering customized IT solutions that precisely fit your needs. With over 20 years of experience as a Linux-oriented consultancy firm, we possess the technical expertise to design, implement, and maintain complex IT systems. We believe in Open Source and provide a range of software solutions that can be tailored to your specific requirements.
What Can We Offer?
Industrial Systems: We provide customized IT infrastructure solutions capable of withstanding the most demanding industrial environments.
Server and IoT Management: Our solutions can be based on our proprietary management platforms, SignDesk and IoTDesk, or selected software solutions that we offer.
Digital Signage and Information Displays: Enhance your company's visibility and communication with our advanced digital signage solutions.
Complete Implementation and Support: We are with you every step of the way, from the initial consultation to implementation and ongoing operation and maintenance.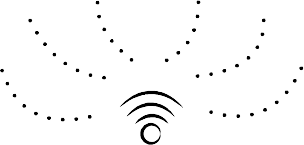 Your Partner in IT Security and Compliance
In a world where digitization and IT have become integral parts of everyday life, IT security is more crucial than ever. From day-to-day operations to advanced industrial systems and the increasing prevalence of the Internet of Things (IoT), having a reliable partner in IT security is essential. This is where Nord Technology steps in.
Technical IT Security Consultation
We specialize in providing comprehensive technical IT security consultation. Our expertise spans from infrastructure to the application level, ensuring that your business is protected against all forms of threats.
GDPR Compliance Services
Data protection is not only legally mandated but also a priority in the business world. We offer tailored services in GDPR compliance, including assistance with documentation related to IT certifications and the General Data Protection Regulation (GDPR), guaranteeing that your company complies with the law.
IT Security Training for Employees
Human errors pose one of the greatest risks in IT security. Therefore, we also offer IT security training for employees, focusing on awareness and best practices in IT security.

Latest News from Nord Technology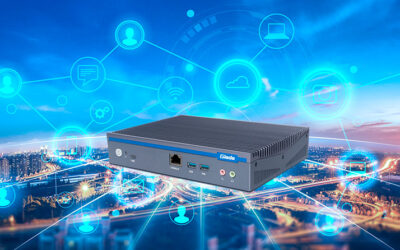 Giada is proud to announce its latest network appliance powered by the advanced Intel Alder Lake-N processors, RN28....
read more
Nord Technology Newsletter
Would you like to receive the latest news about e.g. new products, delivery times, offers and other things that we think are relevant to you? Sign up for our newsletter.