Nord Technology is a distributor for
Teltonika Networks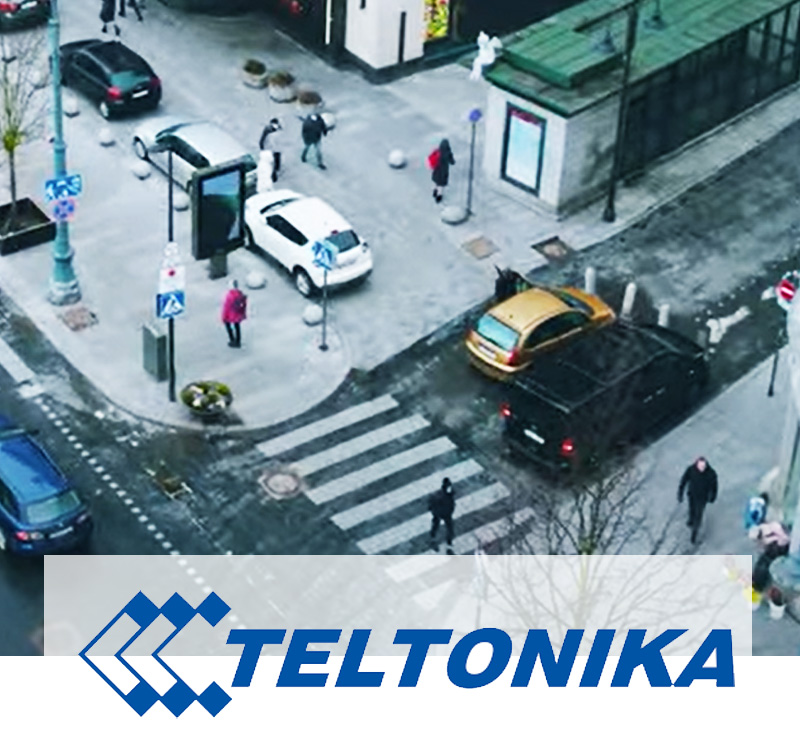 Industrial network products for IoT and M2M communication
Teltonika Networks is a technology and production company that manufactures professional network connection equipment for international markets.
The wide range of network products are designed to make your connection reliable, secure and quick to deploy. Their products help build a solid IoT, M2M or enterprise network infrastructure, and advanced remote management capabilities will enable you to manage it with ease.
Teltonika Networks focuses on industrial network products for IoT and M2M communication.
Modems – Industrial cellular modems are the most cost-effective and scalable method of providing reliable connectivity in industrial network applications
Gateways – Teltonika Networks TRB series is a set of programmable M2M gateways designed to connect one device to the Internet.
Routers– Our routers are equipped with a range of wireless and wired connectivity options and technologies, making them an essential tool for connecting people, machines and infrastructure across most market sectors.
Industrial Ethernet Switches – Teltonika Networks offers a range of industrial Ethernet switches. They feature industrial grade reliability, network redundancy, security and easy administration.
Selection of Teltonika Neworks products
Industrial network products for IoT and M2M communication.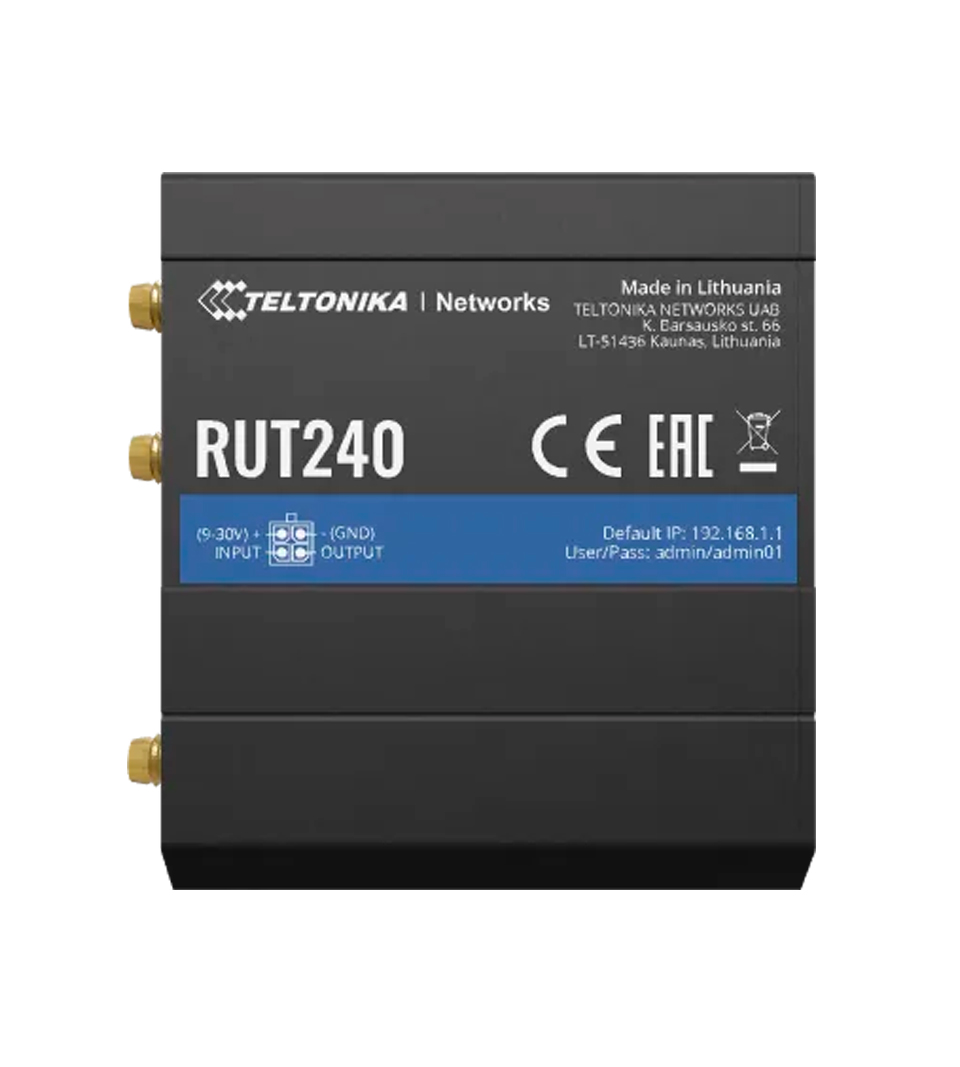 Teltonika RUT240
RUT240 er en all-time bestseller industriel 4G LTE Wi-Fi-router til professionelle M2M & IoT-applikationer.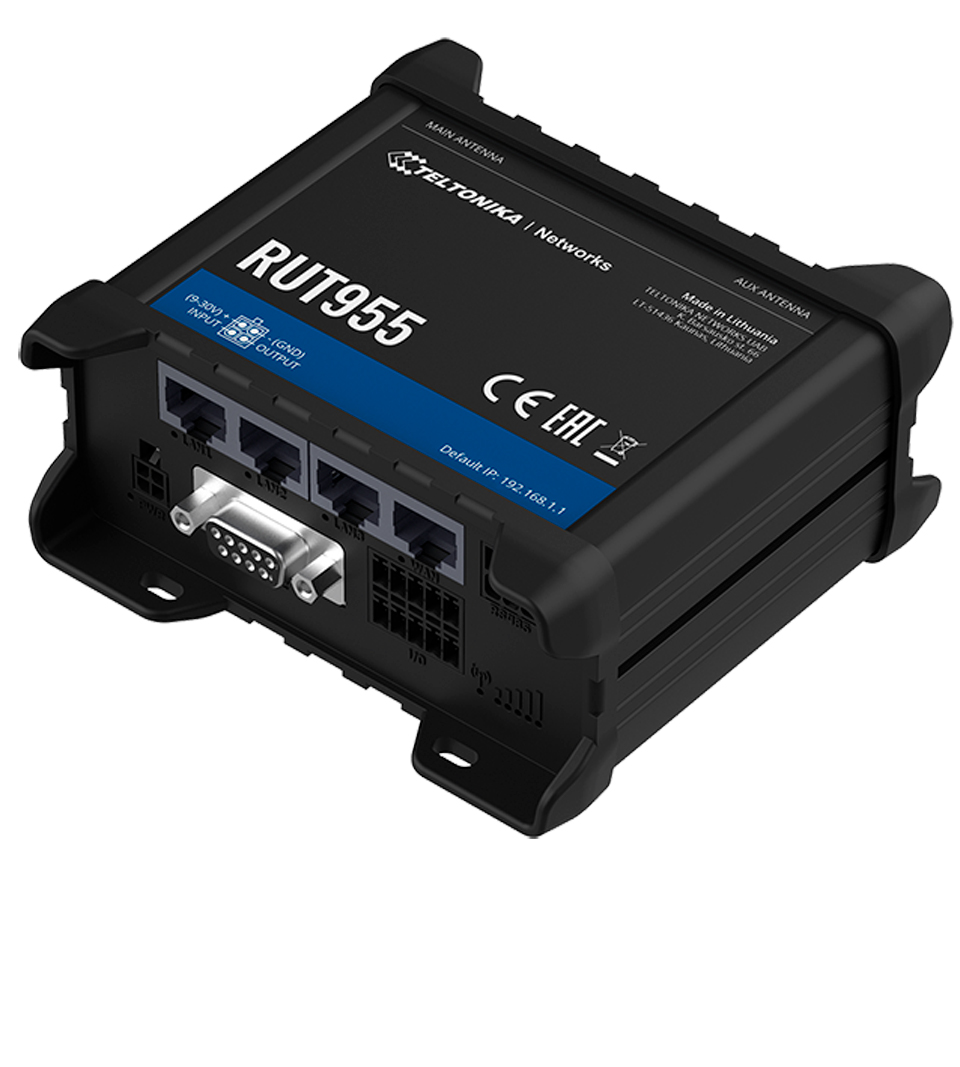 Teltonika RUT955
The RUT955 is a highly reliable industrial LTE Cat 4 router that delivers high performance and GNSS positioning capabilities.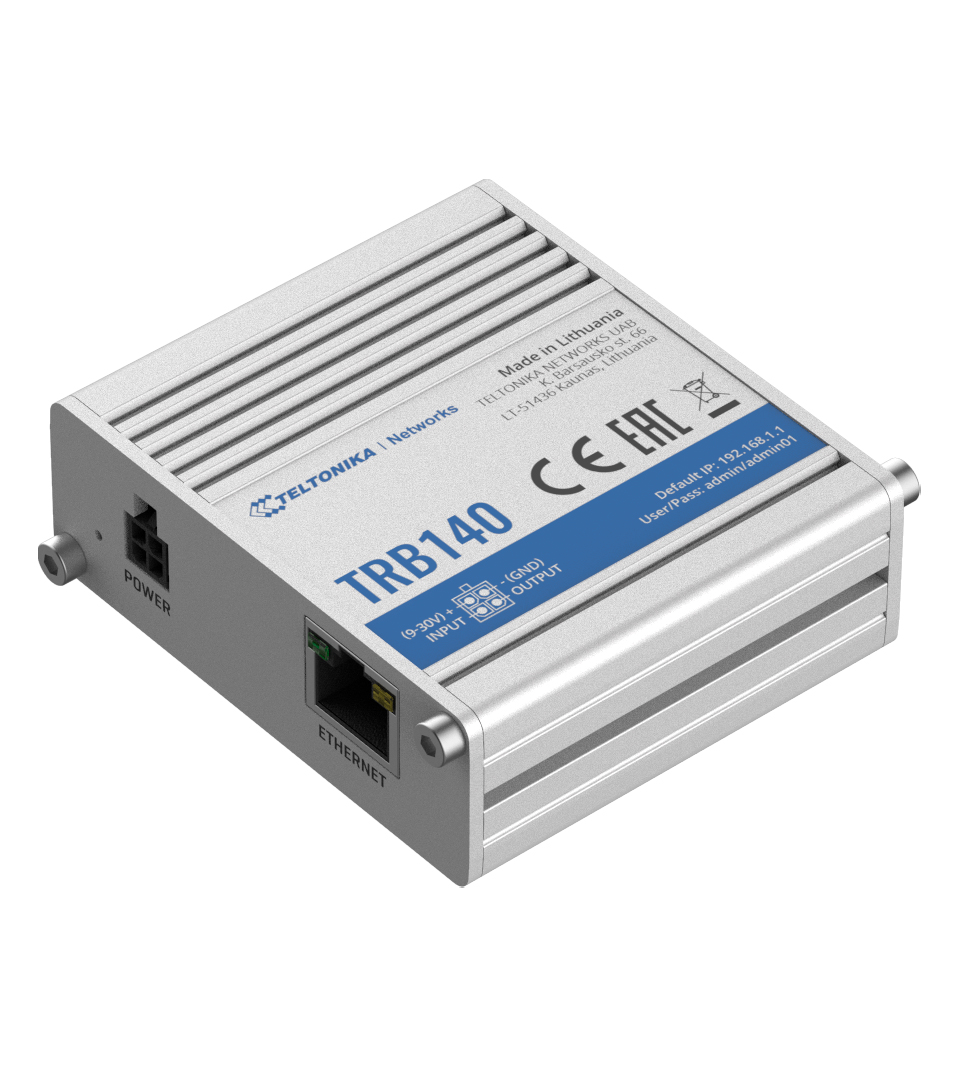 Teltonika TRB140
The TRB140 is an ultra-small, lightweight and energy-efficient industrial gateway equipped with mission-critical LTE Cat 4 features, Gigabit Ethernet interface, digital inputs/outputs and micro USB port.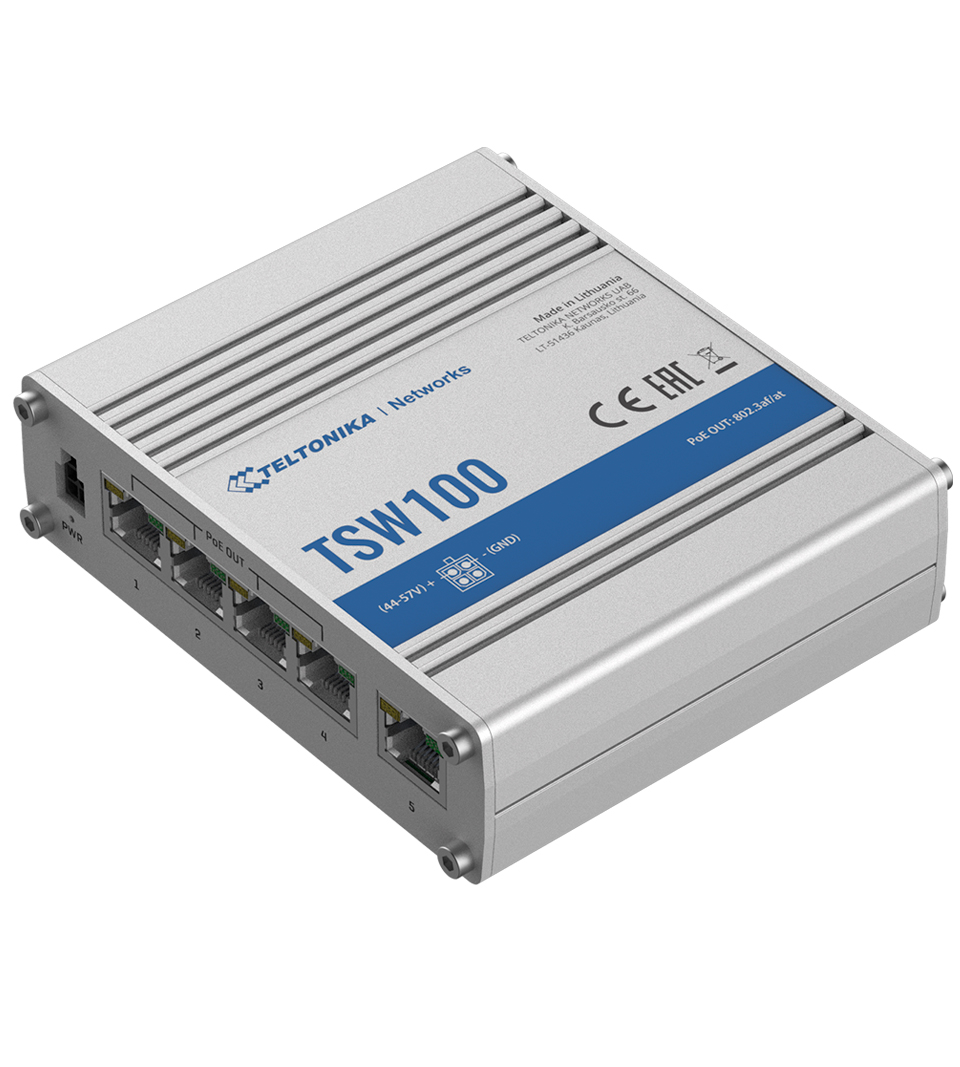 Teltonika TSW100
The TSW100 is the first industrial unmanaged switch from Teltonika Networks.
Teltonika Networks profile
Teltonika Networks is a rapidly growing technology company that manufactures professional network connectivity equipment for international markets. Through long-term experience and research and development of industrial network devices for IoT and M2M communication, they have developed a broad portfolio of products for the most complex areas of Industry 4.0, Smart City and Green Energy. Teltonika Networks controls every step of the product development cycle, enabling them to respond quickly and flexibly to market needs and changes, while ensuring reliability, security and ease of use. As part of the Teltonika IoT Group, all their products are manufactured and assembled in a modern factory in Lithuania, which allows to ensure the highest quality standards.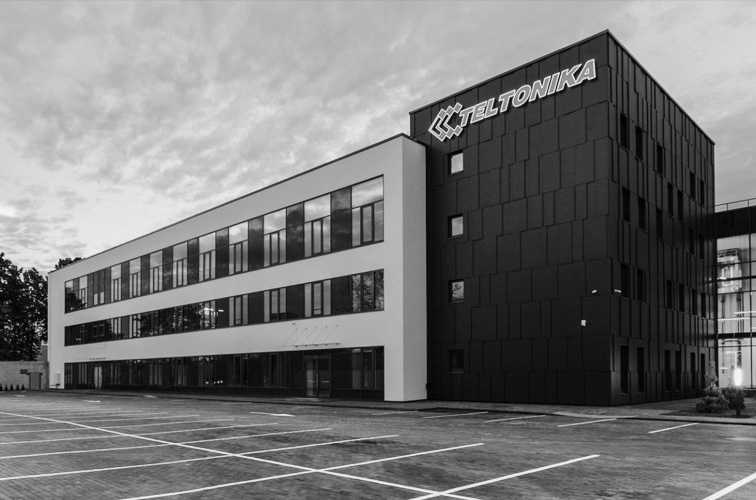 Send us a message and we'll get back to you as soon as possible